Business details
Description
I'm Eric Cyrenne, your dedicated mortgage specialist. I'm available on call seven days a week and ready to meet at the location of your choice. Call me to discuss your mortgage needs. I offer a full range of mortgage services including the following: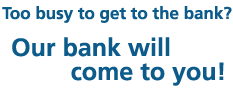 Eric Cyrenne Manager Residential Mortgages TD Canada Trust offering the following services: Mortgage Mortgage Planning Reduce your mortgage payments Financing Rebates Mortgage Pre-approval Using equity in a house Mortgage Refinancing Debt Consolidation Mortgage Renewal Vacation property Second home Buy a cottage Investment in real estate Low payments Long amortization period or accumulation at maturity Business Owners Buyers Buying a new home Buying a new property Buy Property Property income Buy Condo Buy Property Buy House Purchase of Duplex Buy Triplex Buy Quadruplex

Eric Cyrenne conseiller en Prêts Hypothécaire Mobile TD Canada Trust vous offres les services suivants: Prêt hypothécaire Planification hypothécaire Hypothèque Réduire vos versements hypothécaire Financement à Rabais Pré-autorisation hypothécaire Utilisation de la valeur nette d'une maison Refinancement hypothécaire Consolidation de dettes Renouvellement hypothécaire Résidence secondaire Acquisition d'un chalet Investissement dans l'immobilier Faibles versements Longue période d'amortissement ou capitalisation à l'échéance Travailleur autonome Propriétaires d'entreprise Accession à la propriété Achat d'une nouvelle maison Achat d'une nouvelle propriété Achat de propriete Propriété à Revenu Achat de Condo Achat de Maison Achat de Duplex Achat de Triplex Achat de Quadruplex Achat de cinqplex Achat de sixplex
. .
Certifications and associations
Mobile TD Canada Trust
Does this look right?
Notice incorrect or missing info?
Edit
---